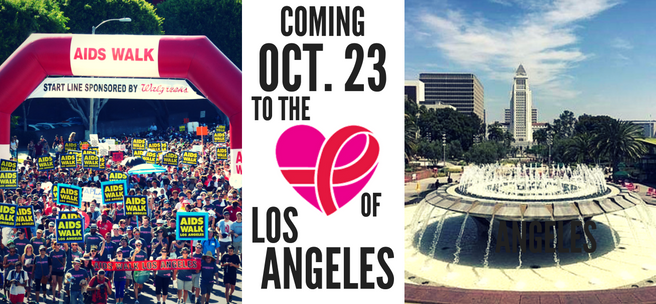 The Greater Wilshire Neighborhood Council is participating in this year's AIDS Walk Los Angeles, a 10K fundraising walk to fight the epidemic.
Please join us or donate today! Visit the GWNC Team page:
Oct. 12, 2016 at noon is the last chance to qualify for a team "spot in the park." Register today!
Every dollar we raise helps APLA Health stop new infections and support people living with HIV/AIDS.
Where: Coming this fall to Grand Park in Downtown Los Angeles!
When: Sunday, October 23
8:30 a.m. Sign-In
9:15 a.m. Opening Ceremony
10 a.m. AIDS Walk Los Angeles Begins!
What: AIDS Walk Los Angeles is a 10-kilometer (6.2-mile) fundraising walk to fight HIV/AIDS, and usually takes about 2.5 hours to complete. Register today to join us for an inspiring and memorable day!
Who: Celebrity guests, musical artists, elected officials, AIDS activists, and thousands of caring people like you. Continue reading