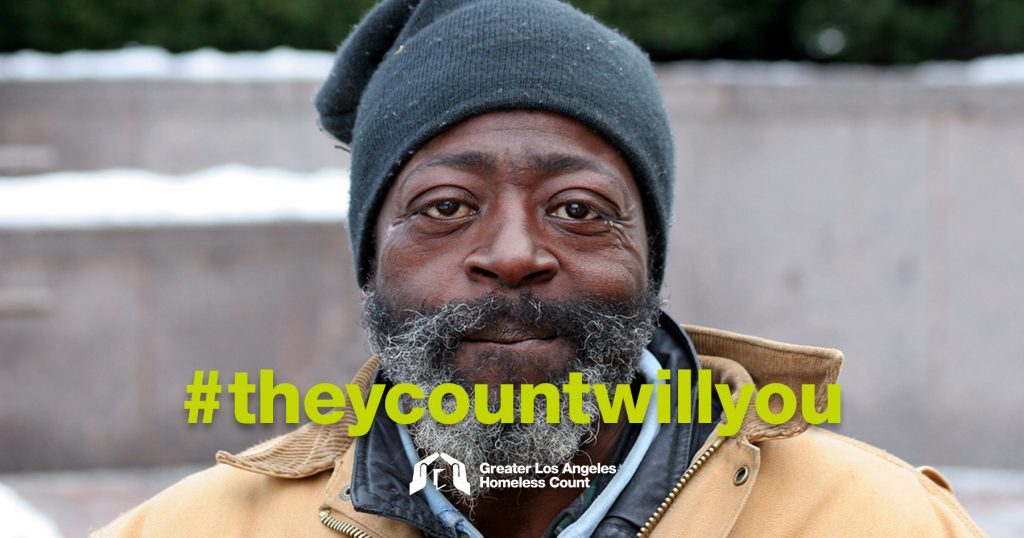 Join the over 1,000 volunteers participating in this annual census of our neighbors experiencing homelessness throughout Los Angeles. The Greater Wilshire area needs about 55 volunteers for the 20 Census Tracts we'll canvass. This is a visual-only count done mostly by car in teams of 2-4 and we'll provide training on the night of the census.

Thursday, January 25, 2018
8pm to 11pm
Hope Lutheran Church
Community Meeting Room
6720 Melrose Ave
Los Angeles, CA 90038
For more information and to register at our deployment site at Hope Lutheran Church:  http://www.theycountwillyou.org/greaterwilshire18
We hope to see many of you again this year!