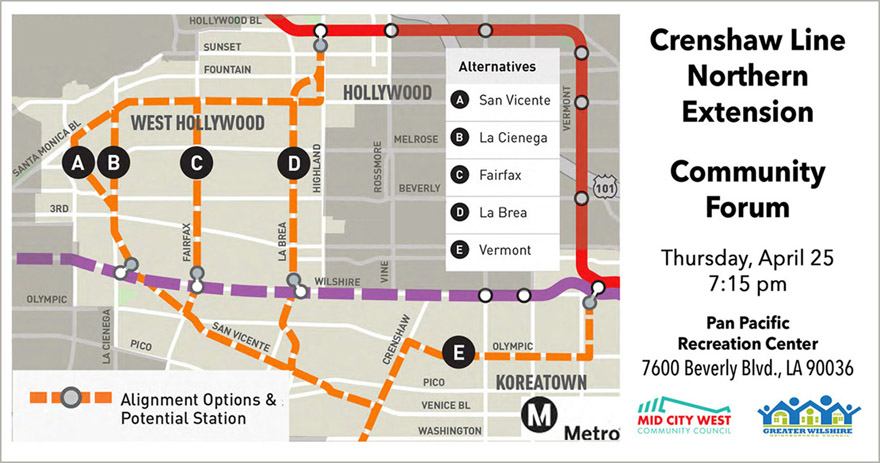 Metro is gathering input from our community on a proposed plan to expedite the Crenshaw Rail Northern Extension Project in time for the Olympics.
Attend this community forum to get informed on the alternative routes, station locations, and likely track configurations (underground, at-grade, or aerial).
GWNC will co-sponsor this free event, hosted by the Mid City West Community Council, with presenters from Metro and the City of West Hollywood.
Event: Crenshaw Line Northern Extension Community Forum
Date: Thursday, April 25, 2019, 7:15 pm – 9:15 pm
Location: Pan Pacific Recreation Center – 7600 Beverly Blvd., LA 90036

Access:
Limited onsite car parking
Rideshare drop-off in Beverly lot
No onsite bike racks (parking meters on Beverly)
Metro Bus 14 (nearest); and 217, 218, 780, DASH Fairfax
ADA Compliant
For more information, please contact transportation@greaterwilshire.org.