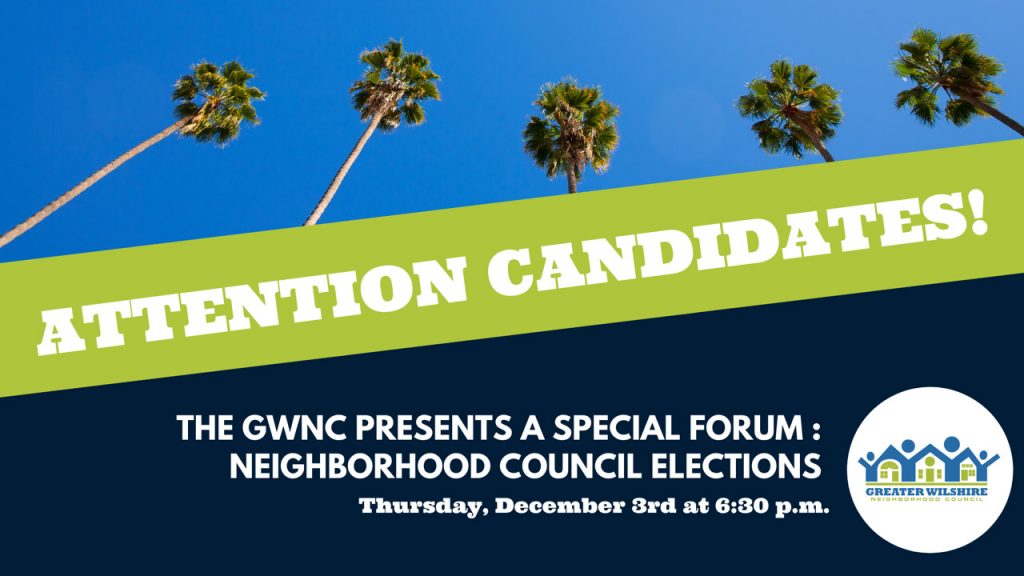 Learn about the candidate filing process for our 2021 vote-by-mail neighborhood council elections at a special Zoom meeting this Thursday.
The agenda is available at https://greaterwilshire.org/pdf/2020/11/GWNC-Agenda_2020-12-03_SPECIAL.pdf.
Connect to the Meeting:
Telephone (audio only): dial (669) 900-6833 or (877) 853-5257 (toll-free), and enter Webinar ID Number: 899 8834 1005.
Via Zoom App: visit https://us02web.zoom.us/j/89988341005.
More election information is available at www.greaterwilshire.org/election.