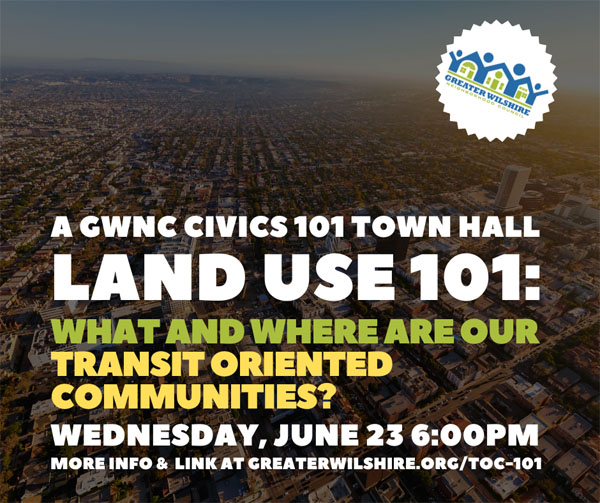 Watch the recording at https://youtu.be/ZvY8z_BBhsc.
From our "Civics 101" Town Hall Series, this installment, presented on June 23, 2021, features LA City Planners Nicholas Maricich, Jane Choi, Deborah Kahen, Cally Hardy, and Eric Claros; Anthony Dedousis of Abundant Housing; Retired Planner Dick Platkin; and GWNC Land Use Committee members and/or town hall collaborators, Philip Farha, Jane Usher, Tommy Atlee, Marissa Levin, Julia Moser, and John Gresham.
In it, we break down "TOCs" or Transit Oriented Communities. What's included in the incentive guidelines? Which GWNC areas are affected? What projects are proposed or in progress? What do TOCs mean for our neighborhoods?