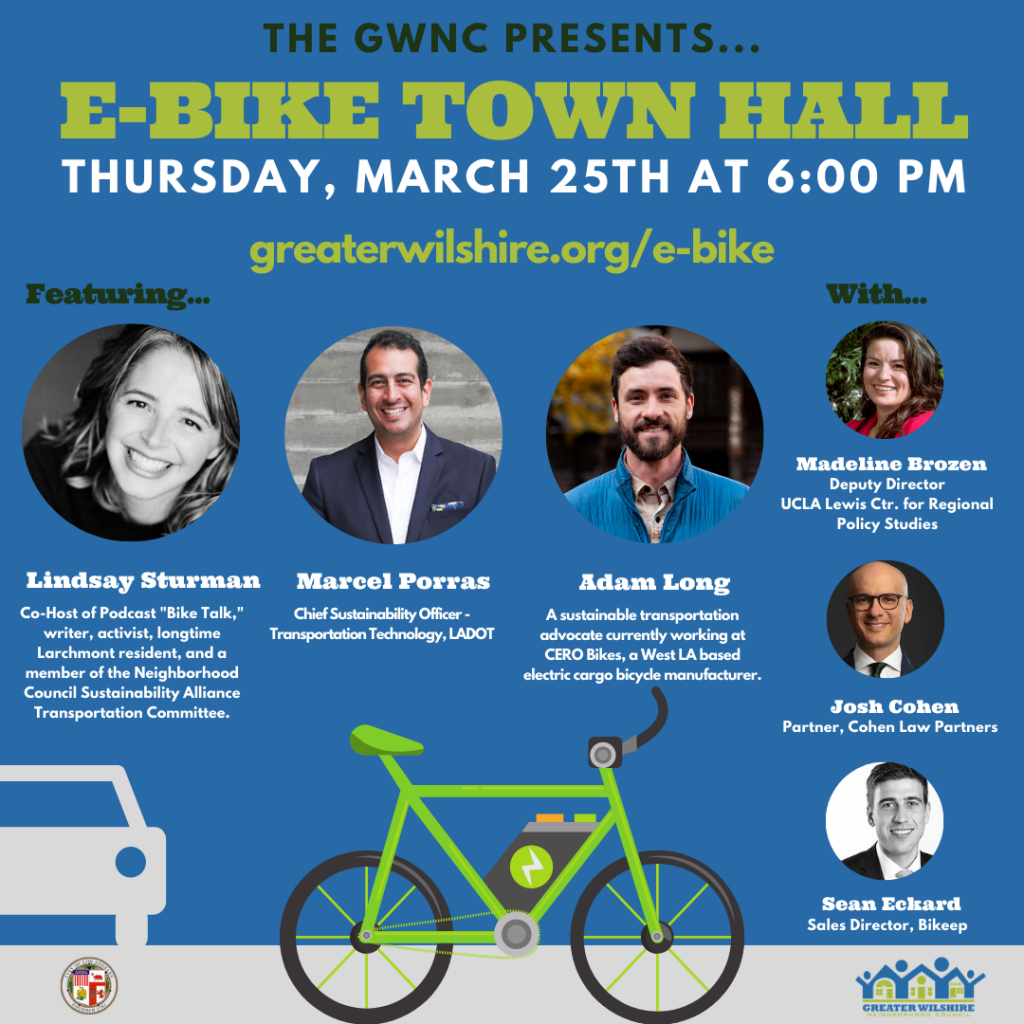 Local Experts take your Questions about Electric Bicycles and their Place in Urban Transportation
In 2020, annual US sales of electric bicycles more than doubled to half a million units. Much of the increase was from young city dwellers in search of transportation alternatives. Today, a diverse marketplace pits long-established bike makers Trek and Specialized against e-pioneers such as Rad Power. Even Honda, Porsche, and Harley are vying for a share of the fast-expanding market.
As Los Angeles struggles to address traffic, parking, housing, equity of opportunity, and global warming, have we arrived at the age of the e-bike?
Learn from local experts and aficionados in an informational panel discussion with live Q&A.
Continue reading